Infozone gives back!
Published 19 November 2017/Blog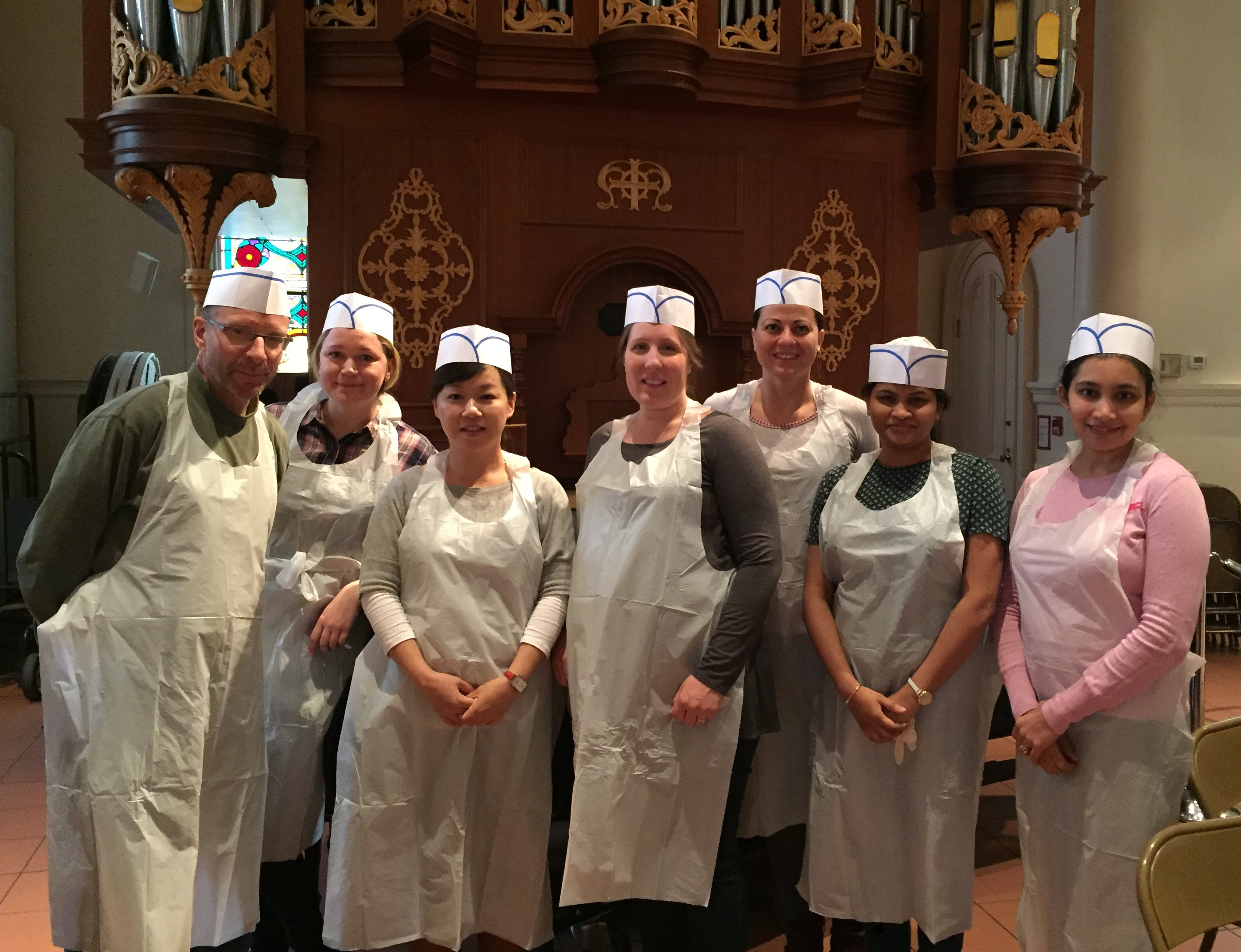 Infozone Intelligence LLC encourages employees to participate in the give-back initiative where we find different ways to provide our services to local communities.
There are over 62,000 homeless people in New York including more than 23,000 children, sleeping each night in the New York City municipal shelter system.  This is the highest levels since the Great Depression of the 1930s. At Infozone, we want to help those who are starving and in the cold to get nutritious meals for themselves as well as their families.
Colleagues from Infozone Intelligence; Phil Bishop, Anna Hedberg, Shima Auzins, Apeksha Pathak, Swetha Nagireddy, Nicole Abernethy and Karina Kuregian joined Holy Apostles Soup Kitchen to volunteer to serve meals on the 7th of November in New York.
"On the day we joined the volunteer work, we served 704 warm nutritious meals between 10:30 am – 12:30 pm. We were divided into several tasks including meal ticketing, handing out utensils, preparing drinks and bussing tables.  During the meal service, a lot of thoughts go through your head. We sometimes take things for granted.  It was an eye-opening experience for all of us by interacting with people who are in need. Giving back to the community is so important, but the truth is that we get so much back from this experience ourselves.", says Shima Auzins, VP Infozone Intelligence.
Holy Apostles Soup Kitchen provides over 1,000 meals every weekday to homeless and hungry New Yorkers. They also provide services such as connecting them to other supportive services, helping them with job applications and reuniting them with their family members. Read more about their work here: http://holyapostlessoupkitchen.org/
We believe that we can all make a difference and give back to our community!