Five tips for effective remote meetings
Published 19 March 2020/Blog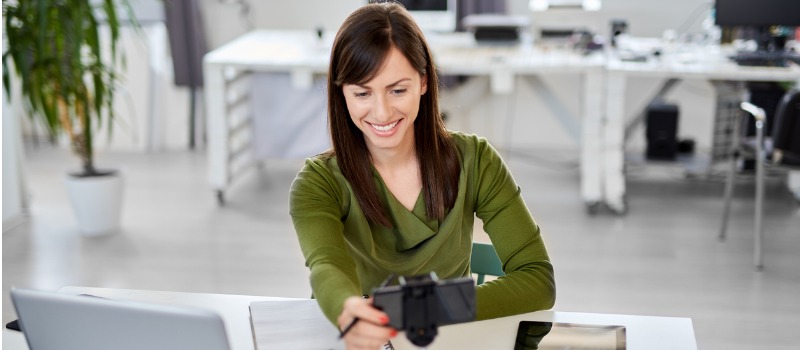 This month our Infozone core value Easy to Work With is guiding our day to day business operations. This core value not only involves having a positive mindset and creating win-win solutions, but also describes our work interactions. We work with customers both onsite and remotely to adapt to their business needs.
Our internal team is spread out, so considering we hold remote meetings routinely, we wanted to share our top five tips for running remote meetings efficiently.
1. Environment: Ensure that all your meeting participants have access to the same communication tools. Create an inclusive environment for your meeting by ensuring everyone gets a chance to speak up.
2. Sociability: Start by having your cameras turned on to greet each other and chat "with everyone around the table". Create a welcoming atmosphere to the meeting.
3. Clarity: Make sure to clearly motion a start to the meeting by going through the meeting agenda. Having a clearly appointed meeting leader that drives the questions forward helps maintain meeting structure.
4. Summary: During the meeting, you should regularly summarize action items. Your meeting leader has the task of outlining the longer discussions. Be clear about who organizes protocol from the meeting and who is responsible for the various tasks that arise.
5. Information retrieval: Whether you work in Microsoft Teams or in a different meeting app, talk clearly about where and how participants can find shared files, documents from previous meetings, or links so that everyone can keep up during the meeting.
Remote meetings are becoming a common tool in doing business today and these suggestions are a guide to help structure both internal and external meetings more efficiently. Communication is key and don't forget that picking up the phone and talking to a colleague or customer directly is sometimes easier and more personal than sending emails.