Qlik Alerting - Installation Edition
Published 6 August 2020/Blog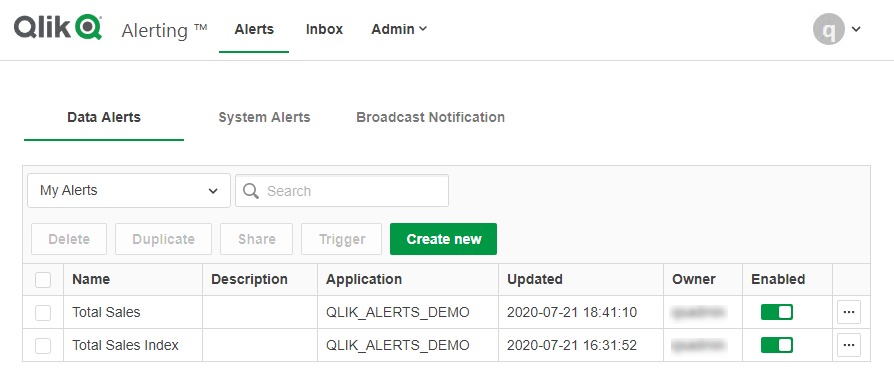 Useful tips from Karina Kuregian on setting up the Qlik Alerting April 2020 version and upgrading to the June 2020 version.
One of the biggest advantages with Qlik Alerting is being able to get as frequent communication from your Qlik Sense application as you want, without opening the Qlik Sense application. Alerts give valuable information and fast access to the Qlik Sense app through a direct link, so you are eliminating the time spent browsing through the hub or searching through bookmarks.
Installation
When installing and setting up Qlik Alerting I took the approach of following the installation and setup documentation and was able to complete the steps fairly quickly.
I highly recommended watching a detailed video put together by the Qlik team called "Troubleshooting Qlik Alerting Setup" https://support.qlik.com/articles/000106130  prior to installing and setting up Qlik Alerting. This video covers specific checks for third party software, which is not defined in the documentation.
Prerequisites
Make sure to first check for third party software prerequisite services. Prerequisites for Qlik Alerting installation are Mongo DB 4.9, Node .js, Redis. Robo 3T should also be installed if you need to uninstall/reinstall Qlik Alerting. In order to uninstall/reinstall Qlik Alerting, the Qlik alerting database needs to be set up in Mongo DB.
License
With the new AMP (Analytics Modernization Program), there is one license for all Qlik products. The license setup for the April 2020 version in comparison to the June 2020 version is different. For the April 2020 version of Qlik Alerting, a separate license in a form of JSON file is uploaded during setup. For the June 2020 version, you can run a command, "npm start", in your "Qlik Alerting\setup\license-check" directory to check if an existing Qlik Sense License has the Qlik Alerting attribute being active.
Certificates
Prior to the installation of Qlik Alerting, make sure certificates are exported with a secret key and PEM format recognizable by Qlik. You will need these client certificates while setting up Qlik Alerting. Correct firewall ports should be open as well.
Upgrade
Upgrade of Qlik Alerting from April 2020 to June 2020 requires you to uninstall the previous version first and then to install June 2020 followed by the SR1 patch.
Alerts
Alerts can be set up in two ways, either using a Qlik Alerting extension on the app or through the Qlik Alerting web portal. There are three types of alerts:
Data Alerts: e.g., Total Sales index dropped below expected %
Systems Alerts: e.g., an application reloaded successfully
Broadcast Alerts: e.g., communication about server maintenance
Overall I enjoyed the installation process and having a detailed instructional video from Qlik's team on hand was very helpful. Watch our Qlik Alerting webinar on YouTube and if you have installation or user questions contact Infozone today!