Enhance interactivity and user experience with Vizlib
Published 28 January 2021/Blog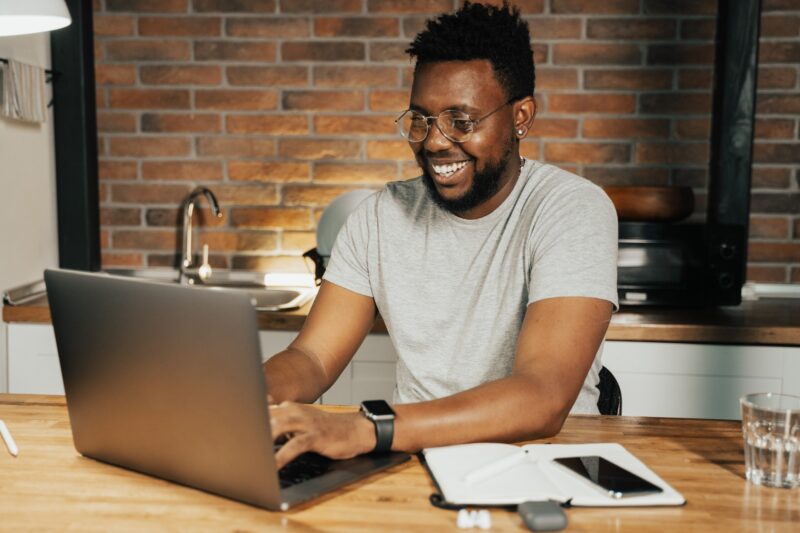 Discover the key Vizlib extensions that will help you create a richer and more intuitive BI tool.
Last month, we introduced our Finance CRM Demo App. Our app was built using a Financial Institution dataset to highlight how business intelligence tools can help business users better understand their clients and make data-driven business decisions. Our partner, Vizlib, offers fully supported Qlik Sense visualization extensions and we incorporated some of them into to this app to modernize the data exploration experience and to provide better insights to its users. Here are some sample enhancements we picked:
Vizlib KPI Designer
First, we used the Vizlib KPI designer to replace the Qlik native KPI object. With Vizlib KPI designer, we integrated different layers and data points into one single object, delivering a richer KPI with more formatting options. For example, we added a line chart to our KPI to show trends for a particular period, and an arrow to indicate the changes when compared to the previous period. These objects are dynamic, and change based on filter selections; therefore, giving users more context to the data and insights to end-users.

Not only were we able to contextualize our KPIs, but the Vizlib KPI designer also gave us the option to save our design as a template to reuse or share within the organization. This feature enables a faster development process and allows a more consistent, uniformed look across the app and the entire organization.

Vizlib Sheet Menu
When it comes to interactivity and navigation, we opted for the Vizlib Sheet Menu to give our Qlik Sense App more of a website look and present users with familiar navigation. We were able to apply our corporate standard color and format theme to the menu bar to give the app a synchronized look and feel.
Vizlib Custom Report
Lastly, we want to tackle an object that, in our experience, is often loved by business users: a downloadable report in excel format. To provide flexible options for users, we incorporated the Vizlib Report Designer in our Qlik Sense app to replace the Qlik-native table and pivot table.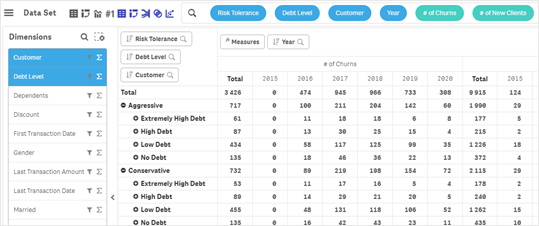 The Vizlib Custom Report enables us to include dimensions, measures, filter options, as well as different visualization types such as Table, Pivot Table, Bar Chart, Sankey Charts, etc., all in one object. For end-users, this means a quick, fully customizable, and easily reproducible report, and the possibility to explore their data using different types of visualizations.
The possibilities with Vizlib customizations are endless and their products really enhance users' experience. For developers, Vizlib objects help simplify and fasten the development process, allowing for a sleeker and richer BI solution. If you'd like to learn more about UX improvements for Qlik Sense to drive user adoption, contact us!
Annie Nguyen, BI Consultant