Improve your Business with Managed Services
Published 28 April 2021/Blog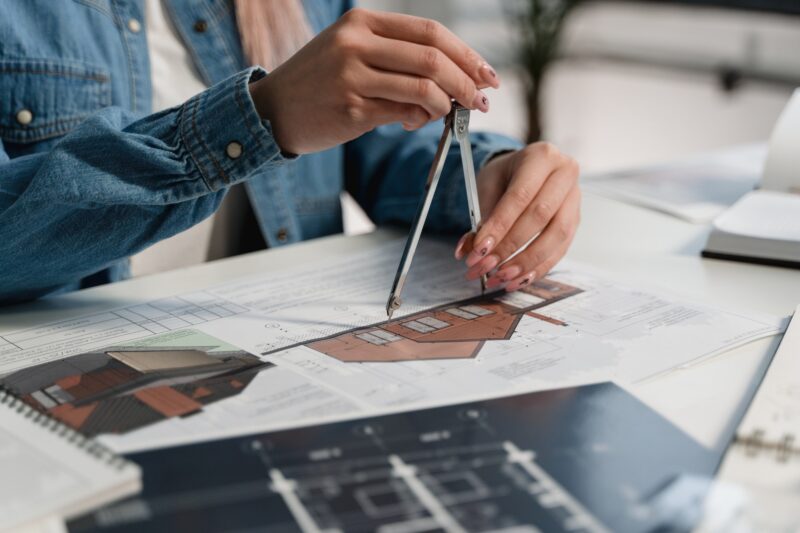 Companies of all sizes can receive benefits from working with a managed services provider. You choose which services you want managed externally, and which ones you'll keep working on in-house.
Managed Services aims to optimize the development, operation and support of a customer's IT environment and create a cost-effective solution based on customer needs. Infozone's Managed Services aims to be a trusted partner in developing our customers' IT environments with the goal to deliver secure, simplified administration while reducing costs. To illustrate what that means here are two customer examples of how we work within Managed Services. 
Application environment
A company in the transportation industry with 4,500 employees needed a partner that could help them to further develop their intranet in Sharepoint and at the same time maintain and support the solution.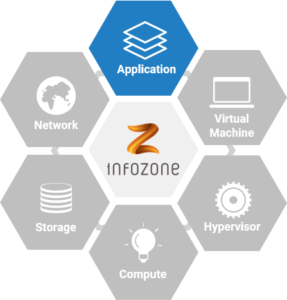 Infozone built their Intranet/Extranet that we now also manage and support. This means that our team takes care of all further development of the solution, making sure that it is up and running properly, and support the end-users in a 2nd line support. The customer has a 1st line that will solve simpler cases according to descriptions we have developed, and then pass it on to us if they can't solve the problem. 
Orders for new functions are also placed through the same process, where the team plans the actions that need to take place. If there are smaller orders, Infozone handles them on an ongoing basis. For larger orders the team develops a project outline and plan it together with the customer, mainly working in an agile methodology.  
Entire IT environment
A company in the architecture industry with 70 employees does not have a dedicated IT department. They needed a partner that could act as their IT department and help them build a good IT infrastructure, and also act as an sounding board. Their goal was to outsource all IT so they can focus on their primary business. The scope of management covers their entire IT environment, from Microsoft 365, Azure, AD, Virtual Machines, Backup Servers to Networks.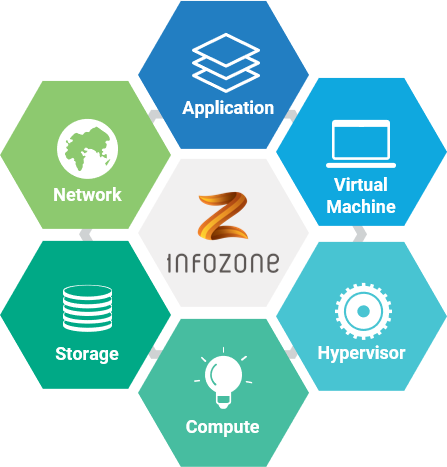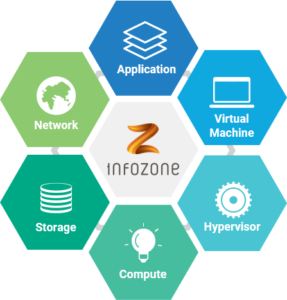 In addition to the customer having the possibility to send cases to Infozone, we have weekly reconciliations to review the status of ongoing activities and schedule new activities. On a monthly basis there are service windows where we plan different types of maintenance work that needs to be done in their environment. For example, it can be regular patching of servers that are done monthly, or larger work like closing security gaps detected during the month. 
Infozone performs a monthly review of the environment, a so called Pro-active report. The team goes through the environment and check the current status of patches, and if there are any safety patches that need to be installed. This also includes a general check up to make sure that the environment is doing well. A report is created based on discoveries and priorities are assigned to matters that need to be addressed.
Working proactively and strategically as your trusted Managed Services provider, we can take away the burden of day-to-day tasks, protect your organization from security threats, manage your IT infrastructure and workloads. Let's figure out how we can help your business streamline technology so you can stay focused on running your business and serving your customers. Contact our team today.