QlikWorld Online 2021
Published 18 May 2021/Blog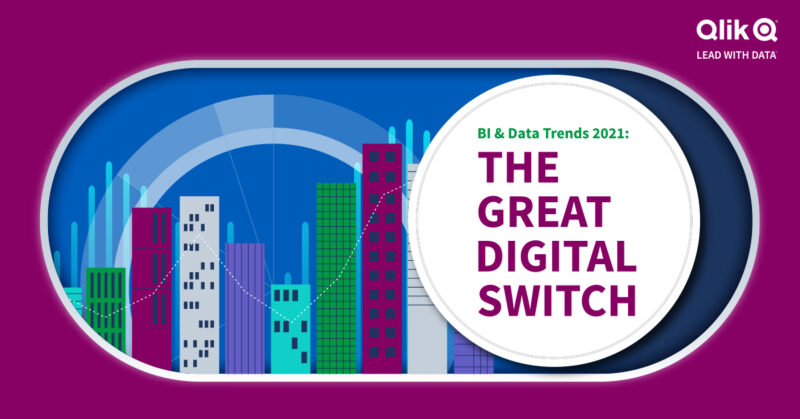 For the second year in a row QlikWorld was held virtually as a free event with a great line-up that featured keynote presentations, case studies, product presentations and over 100 break-out sessions.
2020 changed the course for many business, and data and analytics are now more important than ever. This year at QlikWorld Online, Qlik was sharing the innovations supporting their Active Intelligence vision and how they are changing the pace of BI from being passive to active. To quote Elif Tutuk, VP Innovation and Design at Qlik: "The ultimate purpose of collecting data and creating analytics is to enable action; not to inform action, but to compel action."
Innovate – Inspire – Ignite
The sessions the first day focused on how innovations across Qlik's platforms optimize informed actions for users and push organizations further into achieving a state of Active Intelligence. As change continues to be on the horizon Qlik's transformation journey is at an exciting phase as subscription becomes the new normal and SaaS becomes a standard delivery option for customers. Qlik is now offering a more mature proposition around Qlik SaaS and includes improvements around data integration functionality and collaboration with the Qlik Hub. Qlik's continued system agnostic approach sets it apart and gives customers the option to integrate with any cloud provider including Azure, GCP, AWS, and cloud services like Snowflake.
Keynotes
During the product keynote, Qlik shared examples of hybrid automation with human-in-the-loop use cases, and pure system-to-system automation, demonstrating the non-code automation power of Blendr.io (now a Qlik company) for any cloud and SaaS applications.
On day two keynote speaker Malcolm Gladwell shared examples of analysis gone wrong, challenging us to think differently about how we approach analysis. Day three included an excellent panel with Dr. Paul Barth, head of data literacy at Qlik, social activist Yassmin Adbel-Magied and author Dr. Hannah Fry where they discussed decision-making biases and ways how we can use data to counteract them.
Activate Your Data
QlikWorld 2021's edition not only brough together 25,000+ BI and Analytics professionals but also showed how Qlik's solutions can enable your organization to take your business to the next level. Discover what is coming next with this on-demand BI & Data Trends webinar: The Great Digital Switch that covers the top 10 data trends, including:
The new surge in SaaS adoption
The move from self-service to self-sufficiency
The mass consumption of data stories