Keys to Successful Tool Migration
Published 29 June 2021/Blog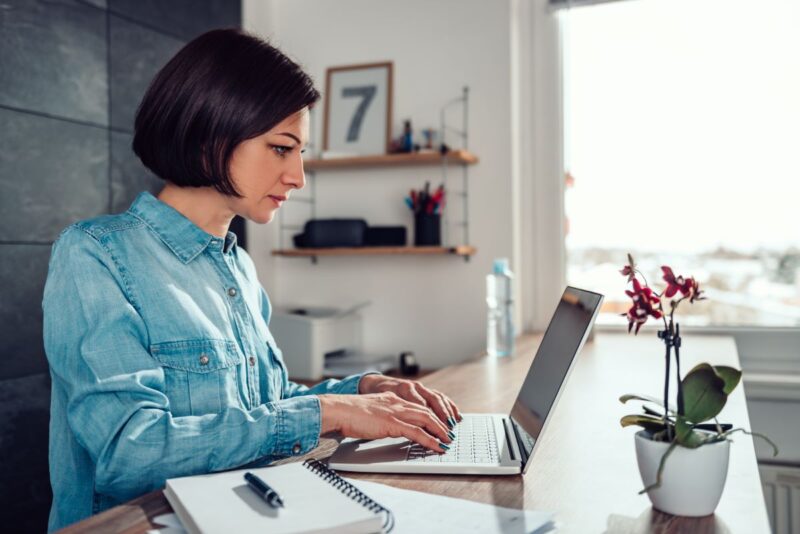 Tool migrations often come with a fair share of challenges. Learn more about key drivers and how to structure a successful tool migration in this guest blog by our partner ZenOptics.
Tool migrations can occur for a variety of reasons. The migration could be required due to budget considerations, could be tied to a particular business use case or part of corporate modernization initiatives (such as digital transformation and increasing data and analytics use), or may be part of optimizing the business intelligence and analytics ecosystem.
Regardless of the underlying business catalyst, drivers for tool migrations typically include:
The need for additional features/functionality. The pace of innovation in technology can be dizzying, and while chasing every new shiny toy isn't advisable, organizations must be aware of technology advances and strategically embrace them to stay ahead of competition.
Performance and scale. Tool availability and ease of access have created additional complexity for enterprise architects as they design, optimize, manage, and maintain the ecosystem. Data and analytics architectures must be designed and supported by the proper tool components to facilitate appropriate performance and scale across the organization.
Vendor-driven changes, such as a vendor sunsetting a tool or shifting support to new models. Many established BI vendors are transitioning emphasis from older versions to newer tools, such as QlikView to Qlik Sense or SAP ECC to S/4HANA, for example. Legacy tools may be suitable for current organizational needs, but at some point they will need to be retired as they become inefficient or are no longer supported by the vendor.
User-driven expectations and trends, such as self-service. People are accustomed to a digital lifestyle with ease of access and availability of information at their fingertips. And as they become more data literate and tech-savvy, they expect to be empowered with tools to support their efficiency and productivity at work as well.
Mergers and acquisition scenarios often create redundancies or overlap in tools and capabilities, thus the need for reconciliation, consolidation, and optimization.
Challenges with Migrations
Migrations can be complex, time-consuming, and costly. If not appropriately planned for and handled, the upfront costs to migrate can negate the planned savings for the first couple of years. This is especially true when an organization has waited too long (i.e., past sunset date) to retire a tool or if the mapping of the old application to the new was not thoughtfully and carefully done.
The right resources must be allocated to ensure everything that is intended to be in the new tool migrates successfully. Many companies migrate everything from one tool to the next, but what is messy and out of control in the existing tool will still be messy and out of control in the next. Migrations provide an opportunity to reset. Therefore, it's important to understand what data is being used, by whom, and where that data comes from; which reports are current, accurate, and appropriate for use; and which KPIs/expressions and metrics are relevant for the organization.
From an architectural standpoint, potential integration challenges may surface with other tools in the ecosystem. It is important to research tool and version compatibility to avoid surprises. Custom and home-grown tools also require special consideration.
Often IT will recognize the technical and integration challenges but may underestimate the human emotional component. Change management is a vital element of a successful migration because people tend to resist change and, therefore, tool adoption may be adversely impacted. It is necessary to address change management and provide communication to familiarize people with a new tool, address any concerns over new skills required, and build confidence and comfort for users of the tool.
How to structure your migration for success
With a thoughtful approach to migration, these challenges can be mitigated.
The first step is to clearly understand your entire current BI and analytics landscape. Which tools are being used and how often? Are all the licenses being used, and are they distributed appropriately? Which reports and dashboards are the most important for users, and how often are they used? With this visibility into how the components of the existing ecosystem are being utilized, it will be easier to determine the needs of the new tool and exactly what should be migrated to create a clean environment.
It is necessary to then establish and communicate a detailed migration plan and timeline. Decide if the migration will be done "big-bang style" or in phases, and consider the impact of each approach.
One helpful approach is to adopt an analytics catalog to facilitate and assist the migration. An analytics catalog will deliver the visibility of the ecosystem and the analytics assets in the various tools. It will also establish a single access point for end-users for all their BI and analytics information, regardless of which tool the content exists in. Creating this view will ease the change management challenges because users need not worry about the underlying source system for their report; they access everything through a single pane of interaction. This increases productivity and efficiency for end-users – even during migration – and sustains a familiar look and feel to ease concerns during the transition. Further, this allows IT and users to reconcile and validate that everything they need is in the new platform.
It is also beneficial to find a trusted implementation partner that is familiar with the environment, overarching strategy, and current/future needs of the organization to facilitate the transition, training, and adoption. Take advantage of experts who are available to guide and assist.
Work smarter, not Harder
The right resources can set the stage for a successful migration. ZenOptics is a web application that brings BI and analytics assets into an analytics catalog and single pane of interaction to help ease the pain of migrations. ZenOptics can ease migrations through:
Report statistics, which provide visibility for an ecosystem assessment/understanding
A single access point for all BI tools that increases familiarity for end-users
Multi-view functionality allows side-by-side report reconciliation
Categories organize and structure the analytic assets in a way that supports the working style of business users and analysts
End-user access and discoverability are supported with favorites, and enterprise-wide search allows discoverability of reports, regardless of which tool it exists in.
Plus, ZenOptics' respected partners – like Infozone – help organizations with strategic implementations and current/future migration plans, setting the stage for long-term success.
Successful migrations will yield key benefits:
The creation of a modern environment to support current data and analytics needs for data-driven organizations
An optimized data and analytics environment to maximize investments and save software costs in the long run
Saved person-hours in developing the migration strategy with an established understanding of the ecosystem
Users that are enabled to work with the BI and Analytics tools that best support their needs and can quickly discover and access the information they need for their jobs
Plan for the future
Migration work is never fully done. The pace of business today will continually drive change, newer or preferred tools will come along, the organization will prioritize new initiatives, and disruptive factors may change the landscape. The important thing is to always set the stage for the future and establish a migration strategy that applies to current and future scenarios while creating consistency and ease of use for businesspeople.
Contact us to learn more about how ZenOptics and Infozone can help with tool migrations and unified access to cross-platform analytics assets.
By Julie Langenkamp, Sr. Manager, Product Marketing, ZenOptics