BARC's BI & Analytics Survey 2022
Published 20 January 2022/Blog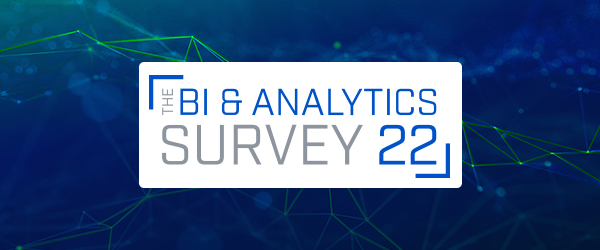 What makes a BI and Analytics solution stand out from the crowd? It uncovers answers buried in your data. It closes the gap between data, insights, and action in real-time. And it delivers outcomes for analysts, business users, and decision-makers day in and day out.
Chances are, you collect huge amounts of data – but most of it isn't analytics-ready or accessible to guide decisions. The right data integration platform will empower you to provide the latest, most accurate, analytics-ready data in seconds. Our partner Qlik is one of the fastest-growing vendors in the data integration market and last year they were again recognized in the Gartner Magic Quadrant for Data Integration Tools. Qlik also received high acclaim in BARC's The BI & Analytics Survey – the largest annual survey of BI users.
"The survey results once again show that for real-world users, Qlik is delivering immense value and impact for their organizations." – Josh Good, Vice President, Product Marketing for Data Analytics at Qlik.
The BI & Analytics Survey 22
The BI & Analytics Survey 22 is based on findings from the world's largest and most comprehensive survey of business intelligence end users, conducted from March to June 2021. In total, 2,478 business intelligence and analytics end users to the survey with 1,877 answering a series of detailed questions about their use of a named product. Altogether, 30 products (or groups of products) are analyzed in detail.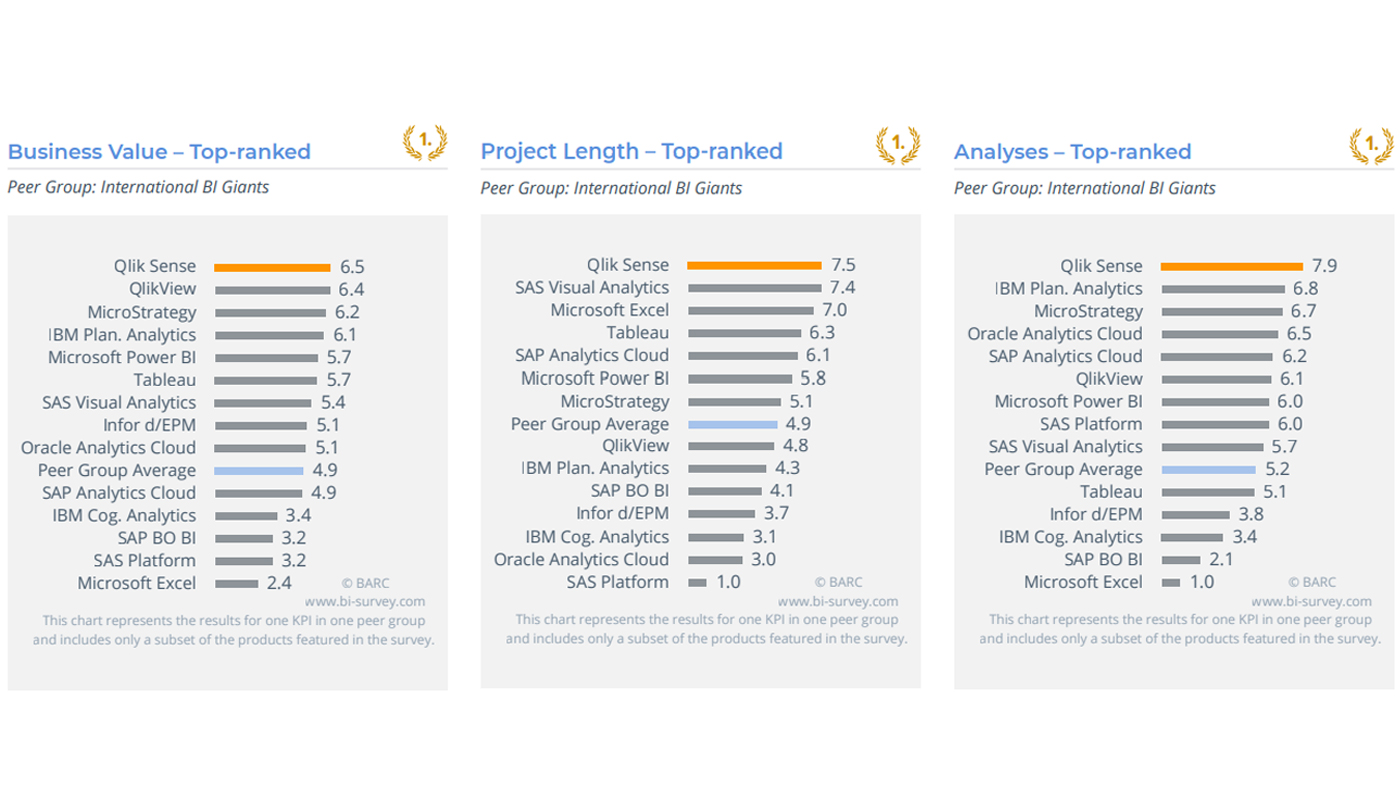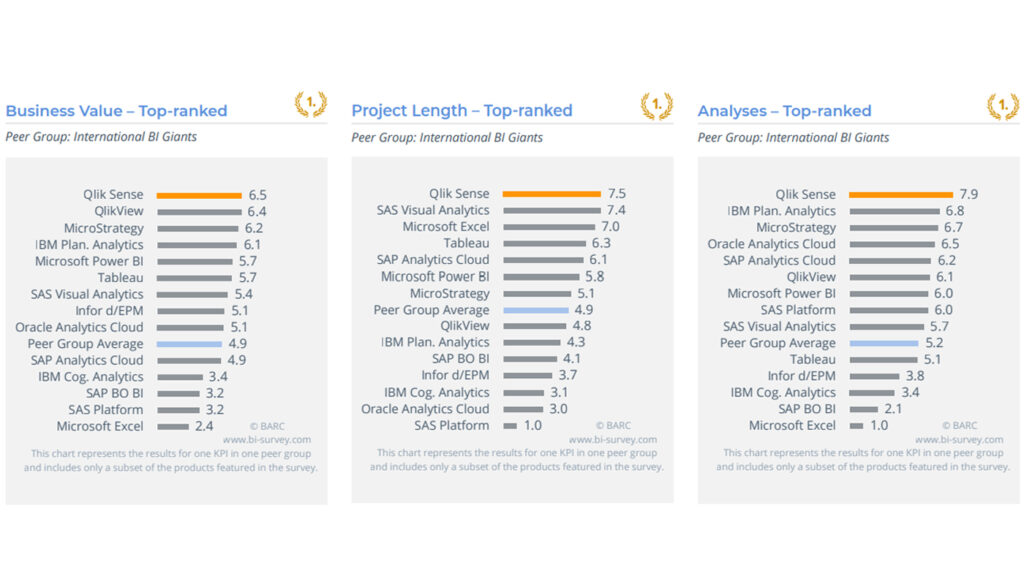 In this report BI users chose Qlik as a favorite for data analytics in its peer groups. They voted Qlik Sense® #1 in 6 KPIs and a leader in 45 more, including the critical KPIs of Customer Experience, Business Benefits, Sales Experience, Query Performance, Functionality, Flexibility, and Ease of Use.
Customer feedback
If you are considering purchasing or switching to another BI product, you want to know how other users and organizations rate it. The BI & Analytics Survey 22 results are backed up by praise from Qlik customers in key BI and analytics positions:
"Best BI platform on the market. Flexible, powerful, and user friendly. "
– Head of BI & Analytics Competence Center
"The best visual analytics software on the market."
– Project Manager for Departmental BI/Analytics
"A flexible BI tool that saves companies money when you think about total cost of ownership."
– Project Manager for Departmental BI/Analytics
Data integration helps deliver analytics-ready data in real time – so you can respond to emerging events as they happen. And as a strong vendor in the data integration market, Qlik can help. Download Qlik's survey highlights here to learn more.
Contact us
Get in touch with Infozone