How Takeda used a UX Audit to identify the scope of UI improvements
Published 10 March 2022/Blog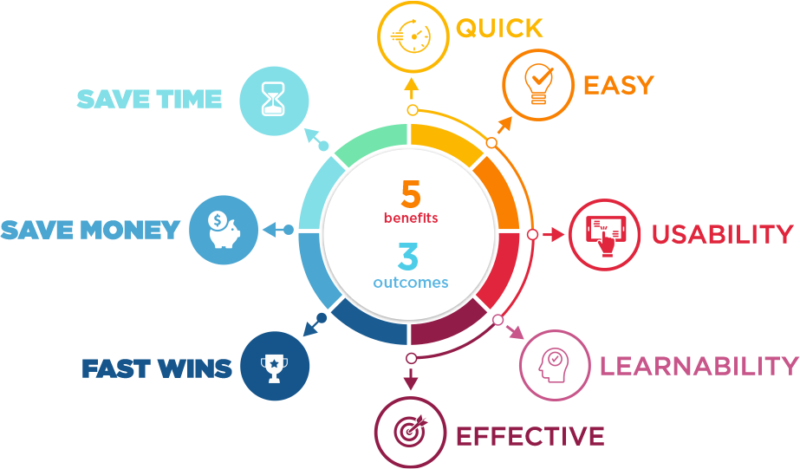 A UX audit provides data that explains why an application is encountering problems and provides actionable recommendations that will eliminate the issues and improve the user experience.
SUS
A UX audit can be conducted through multiple methods based on timeline and budget. One of the methods that is highly tried and tested over the years is the SUS (System Usability Satisfaction) survey. This method is known to be an efficient and cost-effective way to test applications. The SUS survey is an efficient way to engage in a dialogue with the application users and find out where the application stands in terms of usability.
Takeda
Takeda's project management portal (ePPM) was created to meet the needs of transparency of financial impacts and milestone progresses. It manages over 10,000 projects and supports more than 40 (manufacturing) sites and functions. The portal is widely utilized, and users have grown to 3,000 portfolio and project managers. "[For the initial launch, we] went with showing all the data [the system] had with an okay UI.," says the portal owner, Shane McCarroll, Head of Project and Portfolio Management Office. In the course of a couple of years, the portal has expanded its functionality. "The tool was built by 5 team members so there was a limitation on how much we could do to support that many users within the given timeframe. UI/UX took secondary place." While Shane and his team received overall positive feedback, he was aware that some users were having difficulties navigating the tool. To find a solution Takeda teamed up with Infozone Intelligence for guidance and to perform a UX audit to identify quick wins to improve their UI and increase usability.
Approach
Leveraging the SUS survey was essential to freely hear users' experiences from using the project management portal.
Understanding personas: Grouping users by their characteristics was crucial to understand their use cases and to identify directions of where to improve and how.
Acknowledging survey scores: Score-based survey revealed a pattern that highlighted areas where users did experience difficulties.
Analyzing free-text responses: Quantitative and qualitative analysis of free-text responses is a shortcut to discover potential improvement areas.
Transform Insights into Action
A well-executed UX Audit opens the door to users' perspectives of interacting with a specific tool. As the audit includes both a quantitative and qualitative analysis, a broader understanding can be gained. As a developer or creator of a tool, it is hard to see all aspects of the solution as you know it too well. A third-party audit can help facilitate open and honest feedback from users that normally would not reach the developers responsible for the tool. The additional review of the tool by UX experts can pinpoint issues and lead to suggestions and recommendations that are highly actionable.
Results
To learn about the results from the UX Audit with Takeda download the complete case study here.