Three Top Rated BI Tools 2022
Published 6 July 2022/Blog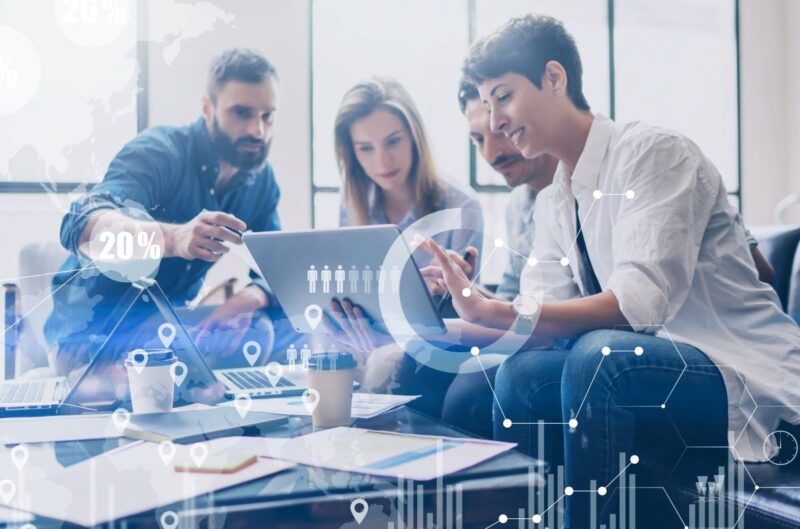 Are you considering implementing your organization's first BI tool or switching BI platforms? BI tools are all about helping you understand trends and deriving insights from your data so that you can make tactical and strategic business decisions.
As you evaluate the different tool options, you will find that some are strong for dashboards or analytics, while others are best for reporting. Business intelligence projects are about creating business value by enabling better business decisions. An important part of this value creation is derived from the BI software products that gather, enrich, store and present data to end-users, business analysts, or even data scientists.
Data discovery used to be limited to the expertise of advanced analytics specialists but is now something everyone can experience through the ease of modern BI tools. These tools also give you access to insights to achieve things like growth, issue identification and resolution, forecast future outcomes, and much more. According to Gartner's Magic Quadrant, there are three platforms identified as Leaders for Analytics and BI: Qlik, Microsoft, and Tableau.
Qlik
Qlik offers a powerful and complete platform for modern BI that covers the full range from master data management to advanced visualizations. Qlik Sense leverages its Associative Engine along with its Cognitive Engine to deliver self-service analytics and context-aware insights and suggestions to analysts and consumers. Users can access Qlik from any device at any time. The user interface is optimized for touchscreen and the responsive design makes it a very popular BI tool. Qlik allows users the flexibility to deploy on-premises, with any major cloud provider, across multiple clouds or a combination of these approaches. Its hybrid data solution combines the convenience of SaaS with the flexibility to support data regulatory requirements and investments in existing data infrastructure.
An interesting and advanced feature that utilizes machine learning and AI is its Search & Conversational Analytics which enables a faster and easier way to ask questions and discover new insights by way of natural language. Qlik offers and encourages existing and potential customers to leverage their Data Literacy Program to help users gain the skillsets to get the most out of the platform and their organizations data.
Tableau
Tableau offers one of the most advanced toolsets for BI management, from natural language processing to newer machine learning integrations. These tools allow you to visualize data and turn data into insights and action. Compared to most analytic vendors, Tableau can handle larger datasets and data sources with ease. Tableau can be deployed as an on-premises solution or via cloud services. The platform has a substantial number of native connections and APIs for integrating new processes such as ETL functions and works well for integration across multiple programming languages.
Reaching beyond analysts and data professionals, organizations using Tableau's Ask Data feature can empower business users with an effective way to get answers from their data using natural language. Tableau is appreciated by its users and is focused more on the visualization layer towards the consumer rather than the data modeling that takes place from data source to presentation.
Microsoft Power BI
Microsoft Power BI is web-based and has become one of the top options that many companies consider when choosing BI tools. The platform offers data preparation, visual-based data discovery, interactive dashboards, and augmented analytics. One useful feature that allows for increased collaboration and planning around real-time data is adding the Power BI app to Microsoft Teams. This allows Power BI to be accessible within the Teams app as a public preview, meaning that the Power BI report or dashboard will be available in a single click within Teams channel, chat, or meeting.
We experience that many people feel secure in choosing Power BI if they are already in a Microsoft environment. It is easy to integrate Power BI into the rest of the environment and they have a fairly aggressive licensing model. Power BI is one of the tools that is easiest to access and work with for those who have previously worked in Excel or other Microsoft tools. However, this means that it is easy to create very many "wild" Power BI reports that are not managed and monitored centrally. To get the most value internal guidelines and governance is encouraged to put in place early on.
Do we need a transformation layer between the data source and the BI platform?
In cases where only very simple transformations need to be done before data is presented, Power BI and Tableau are sufficient. However, most companies, have data sources and business logic that need to be adapted in several steps and then additional tools are needed that can handle these transformations. The most common is an SQL server where you create tables and views that can then be consumed by the visualization tool. There are other options as well, but they will not be explored in-depth here. Qlik Sense itself allows for data transformations in the script and the Qlik platform as a whole has more advanced data modeling and management capabilities.
We don't have the skills to script a large data warehouse in SQL. What should we do?
There are tools for those who want to go to a data warehouse based on SQL but who do not feel comfortable or have enough resources to script an entire data warehouse. An alternative that we consider suitable for organizations that do not have a large group of database developers and do not want to bring in a large group of consultants, is a tool like TimeXtender. TimeXtender automates all code, and the developer can instead focus on understanding data and how this can be transformed to be able to offer users value-creating insights.
Automated documentation is also part of the TimeXtender platform, ensuring accurate records of the transformations and business rules applied to the data. The interface features drag and drop functionality, making it an easy system to learn. This is a great tool to reduce time, costs and allow an organization to focus on their data instead of all of the heavy lifting associated with traditional data storage and management methods.
How do we choose a visualization tool and platform for our data warehouse?
We've only scratched the surface when it comes to Business Intelligence by highlighting some features of the platform leaders, and there are many more providers in the market. BI platforms should adapt to present technology and the innovation of their users. You should choose a platform that can easily scale as your company grows. If you are considering implementing your organization's first BI tool or switching platforms and have questions about Qlik, Tableau, and Power BI and need to understand what this means in more detail for your organization, reach out to us for a free consultation.
Infozone delivers Business Intelligence, from data management and data quality strategies to platform implementation and solution development, UI/UX expertise and management support.  We pride ourselves on being easy to work with and focus on providing high value to our clients.