4 Insightful Data Visualization Podcasts
Published 17 January 2023/Blog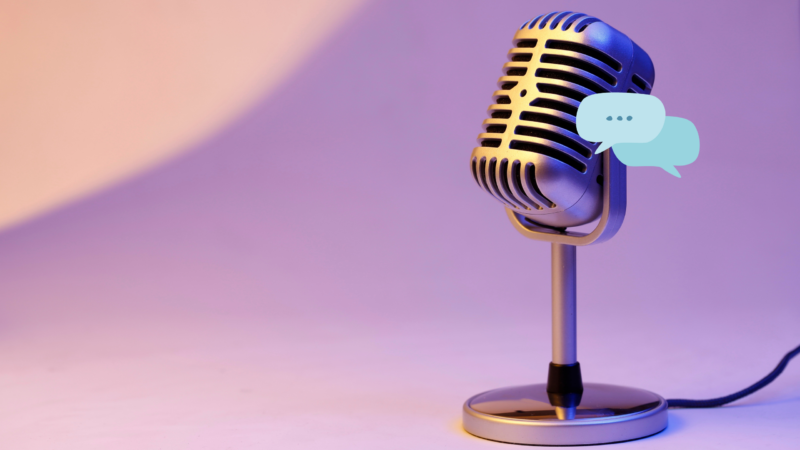 There are many interesting podcasts that cover data visualization and data storytelling. There are even more covering data science topics but we're going to focus on four insightful podcasts that talk about data visualization.
Data visualizations are graphical representations of data that allow people to see trends, patterns, and relationships in the data. They can be used to communicate complex data in a way that is easy to understand and can be a powerful tool for both understanding and presenting data.
Whether you're a beginner or a seasoned pro, listening to some of these podcasts can help you become a better data professional.
Storytelling With Data 
Dive into the fundamentals of data visualization and how to communicate effectively with data. Discover the power of storytelling and the way to make data a pivotal point in your story. The storytelling with data podcast with Cole Nussbaumer Knaflic covers topics related to data storytelling, better presentations, and all things data viz. Recommendation: https://storytellingwithdata.libsyn.com/storytelling-with-data-49-become-a-data-viz-superstar
Data Viz Today
It's hard work to create effective data visualizations because there are many decisions to make, like chart type, annotations, and color. Data viz designer Alli Torban shares the latest tools and methods that she's discovered while on the job and interviewing top designers. Recommendation: https://dataviztoday.com/shownotes/73
Data Stories 
Enrico Bertini and Moritz Stefaner discuss the latest developments in data analytics, visualization, and related topics. They have worked over the years to create a series of shows that explore diverse domains and ask interesting questions about how people explore data, discover new insights and create beautiful visualizations. Recommendation: https://datastori.es/144-history-of-information-graphics-with-sandra-rendgen/
The PolicyViz 
Economist, data visualization, and presentation skills specialist Jon Schwabish talks about data visualization, presentation skills, open data, and technology with guests. Recommendation: https://policyviz.com/podcast/episode-230-vidya-setlur-and-bridget-cogley/
Podcasts are a great way to stay informed and brush up on current trends, learn new skills, and how to adapt to best practices. Start listening today!