Consolidate, share, and structure your departments' data to achieve results.
Published 22 February 2023/Blog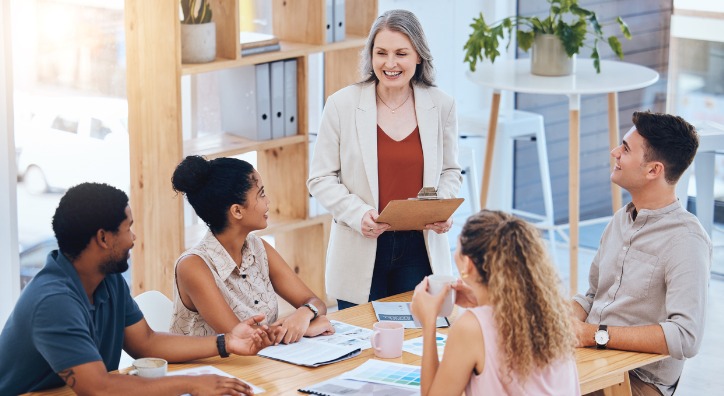 Consolidating and sharing data in a structured and secure way between several departments helps with decision-making and having all data in one place increases productivity and efficiency. Consolidation also reduces operational costs and facilitates compliance with data laws and regulations. Let's go into this a little deeper.
With the current business climate, we highly recommend that organizations focus on the processes they have in place around collecting data for business decisions. It's important to have an overview of the costs within, for example, purchase prices, and an overview of stock statuses, etc. Many departments within an organization can with a few steps in place get help reading data from data sources, transforming data, and selecting to create data models that are then used as a base for visualization. You can easily visualize data using graphs, and tables to distribute information to users to facilitate decision-making.
Let's take a closer look at three different departments and how they can benefit a great deal from interpreting their data.
Good decision support solutions are crucial for sales departments, purchasing departments, and finance departments. Do you find it difficult to consolidate and share data internally in a structured and secure way so that you can follow up on your work, make changes, and make better and more efficient business decisions? There are many solutions on the market and at Infozone we have preferred partner relationships in place to address this. We look at the company's needs and offer advice based on existing solutions. What's important to us is providing a working solution that fits your business model.
Here are examples of strategic benefits departments can achieve by having data consolidation and structure practices in place.
Sales departments can obtain better follow-through and overview by having:
A detailed view of overall sales
Defined product groups and track how different products deliver including margins
Sales and bonus calculations in one place
Order backlog
Dynamic business logic
Purchasing departments can achieve stronger follow-up and get a better overview of decisions by tracking:
A detailed view of overall purchasing
Open orders and scheduled deliveries
Delivery security – when, where, how
Price increase adjustments
Warehouses can get better follow-up and overview to make different and changeable decisions by tracking:
Inventory value and inventory status
Return of Capital Employed (ROCE)
Inventory values ​​over time
Do you want to get better insight into your organization with the help of data? We work with several data integration and analytics partners to maximize the potential of cloud solutions. Contact us for an initial meeting.