What is it like to be a woman in the tech industry?
Published 8 March 2023/Blog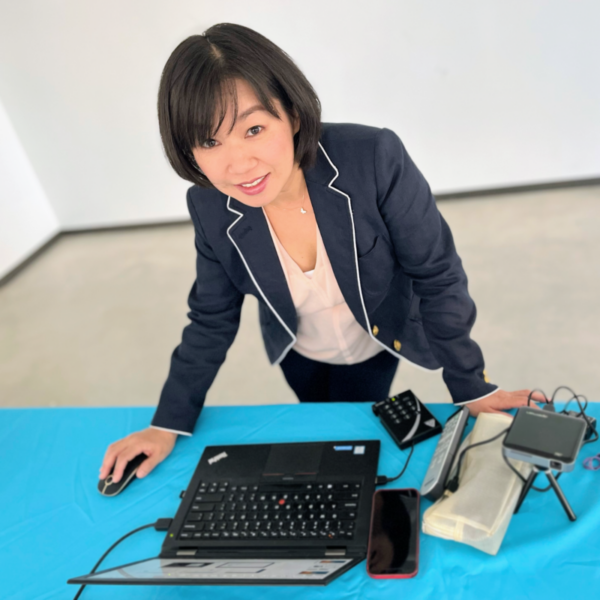 This International Women's Day we're celebrating women in technology. We checked in with Shima Auzins, our Vice President, and asked about her experience in the tech industry.
Women have made significant contributions to the field of technology and continue to do so today. However, the tech industry has historically had a low representation of women compared to men. According to a report from the National Center for Women & Information Technology (NCWIT), women held just 26% of computing occupations in 2021.
There are several organizations working to support and promote women in technology. These include the NCWIT, Girls Who Code, and Women in Technology International (WITI). These organizations offer resources and support for women interested in pursuing careers in technology, including networking events, mentorship programs, and educational paths.
This International Women's Day we checked in with Shima Auzins, Infozone Intelligence's Vice President, and asked her some questions about her career in Business Intelligence.
Can you share a little bit about what it is that you do and what a typical day for you is like?
I am a working mom with two young children. My typical morning before the kids go to school is something you can already imagine – Hectic!  
My typical day is a mixture of maintaining customer relationships, communicating within the team, and solving technical problems in the most efficient way. I have been having quick catch-up calls with my team at 9 am every morning since the start of the pandemic. We started it because we were in a crucial part of a project back then, and suddenly we had to work completely remotely. After the project was wrapped up, the team chose to continue with the daily check-in call to stay connected. It's been 3 years! Most days, the call goes longer than 30 mins, and I really enjoy the daily chat with my team. Communication is key to working effectively.
Did you always know that working in technology was what you wanted to do?
No. My dream job growing up in Japan was being a teacher, but then the personal computer (PC) came into our lives before I graduated from college in the 90s'. I did not know what programming was about, and neither did people close to me. Because I liked to touch computers in general, I majored in Computer Science when I came to the US. That was it. The world of 1's and 0's opened up my world and I started working for a software company, QlikTech then (now Qlik). 20 years fast forward, I am still working with their customers today, and I am enjoying my tech career. You never know what the tide will bring.  
What do you think is the best part of being a woman in the tech industry?
Less bathroom traffic to the ladies' room compared to the men's room at conferences. True but kidding!
Because there were not many technical females within my first organization, my work was very visible and was well-recognized in the organization and partner network, both good and bad. I did not want to use any excuses for being female. This gave me the motivation to always live up to expectations and deliver polished work which I believe has extended to who I am today.
What advice would you give to a young woman considering a career in the tech industry? What do you wish you had known?
I jumped into this industry thinking that I would be programming sitting in my cubical every day without interacting with other people. Nope. The best part of this industry is that nothing keeps you stuck in the same place. You constantly expand your knowledge and communicate with people creating new relationships and getting information. I wish I had taken the time to connect with people I met in the earlier days of my career and got to know them better. Time flew by so quickly, but thanks to social media I am reconnecting with many people to regain those once-lost relationships. Now, I am working on a reunion with these precious work friends.
For young women who are considering getting into this industry, it is a VERY competitive market, and new technologies come and go. Be well prepared before joining this fast-moving industry.
In my early career, I used to think my work was recognized more or overpraised because I was one of the few young females on the tech team. My (brilliant) male boss then told me that it was only in my mind. No one had ever thought of me like that. You may get into a similar situation but if you work hard and keep going, as you gain skills, you'll also gain a feeling of genuine confidence. Trust yourself. 
Overall, while progress has been made, there is still work to be done to ensure that women are represented and supported in the tech industry. Having more women in leadership roles will inspire other women. To sum things up here is some advice from the women on our team:
Talk to other people: explore your options and network and be willing to learn from other's stories.
Continue to educate yourself: The industry, the technology, and the tools are constantly changing, so be sure to embrace lifelong learning and be willing to learn new skills.
Find a support network: whether it is at work or outside of work, find a cohesive community to share your experiences, your struggles, and your successes.
Happy International Women's Day!