TimeXtender Tuesdays
Published 2 June 2023/Blog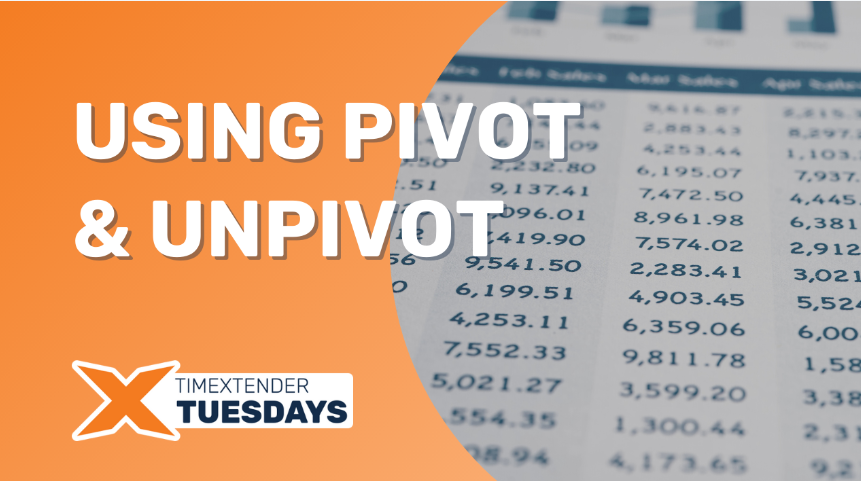 TX Tuesdays provide short technical, how-to videos about TimeXtender and the data platforms they support. Here you'll find information about using TimeXtender to the fullest - in easily digestible bites.
One of the sure things about data is that it is not always in the format needed for analysis. This episode of TimeXtender Tuesday focuses on using pivot and unpivot functions to quickly prepare data for analysis in the correct format.
The pivot and unpivot relational operators allow you to change table-valued expressions into another table, so it can be visualized in a way that fits your business needs. PIVOT turns unique values from one column into multiple columns, whereas UNPIVOT does the opposite and rotates columns in a table into values. Watch now to see an example of how it all works.
If you'd like to review previous TimeXtender Tuesdays sessions, check out their TimeXtender Tuesday playlist on YouTube.