Clinical Trials Application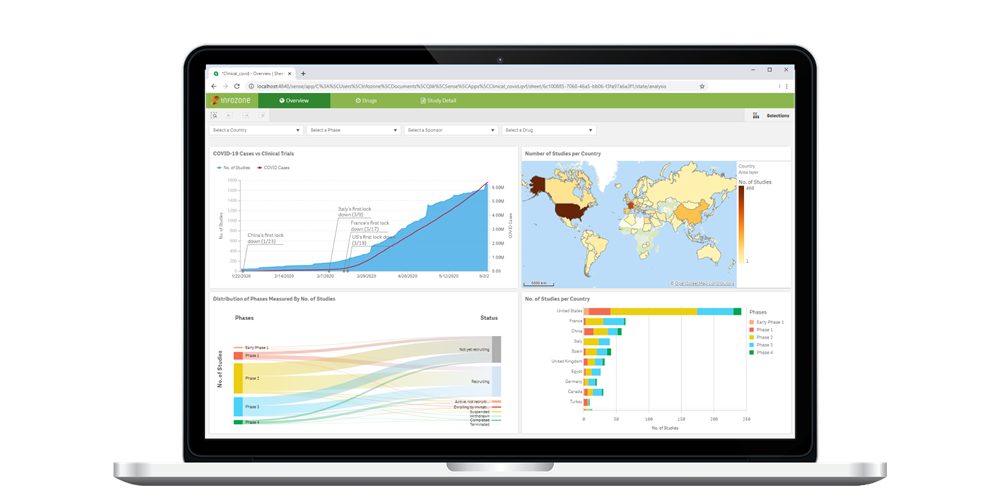 It's not just businesses who rely heavily on data visualization. We kept that in mind when we built our Clinical Trials app, which monitors the global progression of coronavirus clinical trial studies and the spread of the coronavirus. What phase are most studies currently in? Which drugs are researchers most invested in pursuing? What are the results that came out of a study?
Our Clinical Trials app answers all of these questions, and more. Here at Infozone, we understand the importance data plays in not just improving a business, but in the way scholars, reporters, and even individuals navigate life. And from that came the inspiration for us to develop this app.
Our wish is for users to find value in visualizing humanity's progress in overcoming the coronavirus pandemic in order to aid our understanding of this time period in recorded history.