Commercial Pharma Sales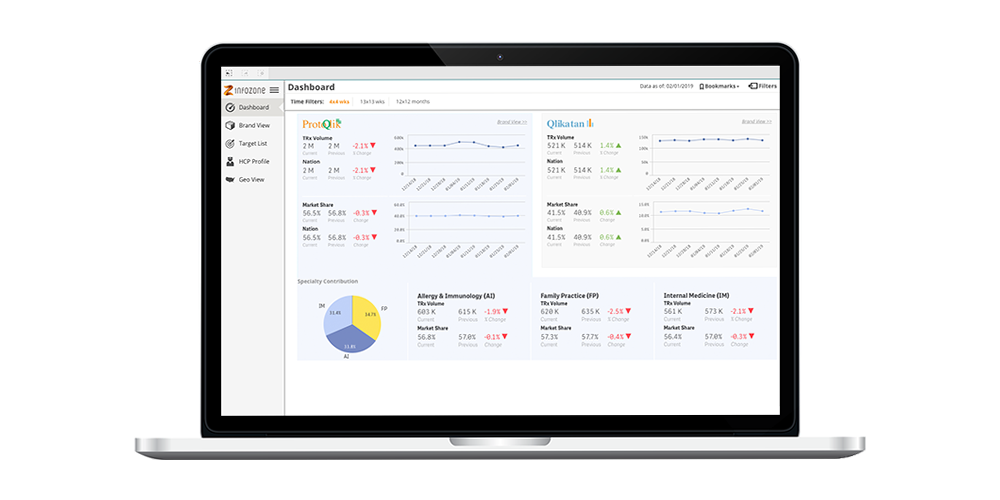 This commercial Pharma Sales application contains prescription and call activity data for two products, Qlikatan and Protoqlik. With this application, business users are able to see a consolidated view of product performance in their respective market. They may then drill down to view their targeted customers and see how call activity of their field force may be impacting sales. This mashup also allows users to view sales data by Region and Territory on a map, allowing users to easily see how they stack up to their peers and identify potential opportunities to improve their alignment.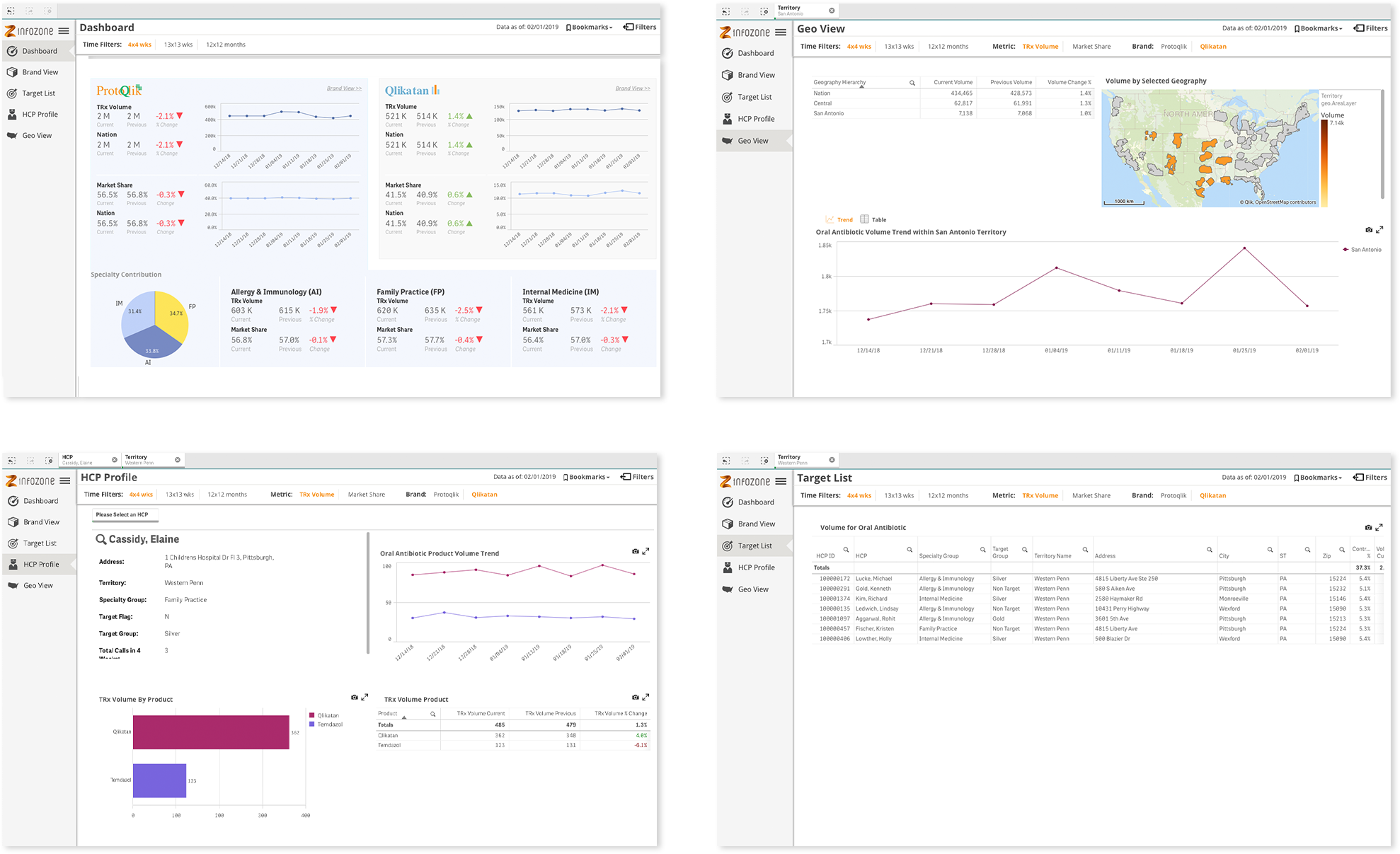 Explore a consolidated view of the product performance in the demo on Qlik's demo site.