Finance CRM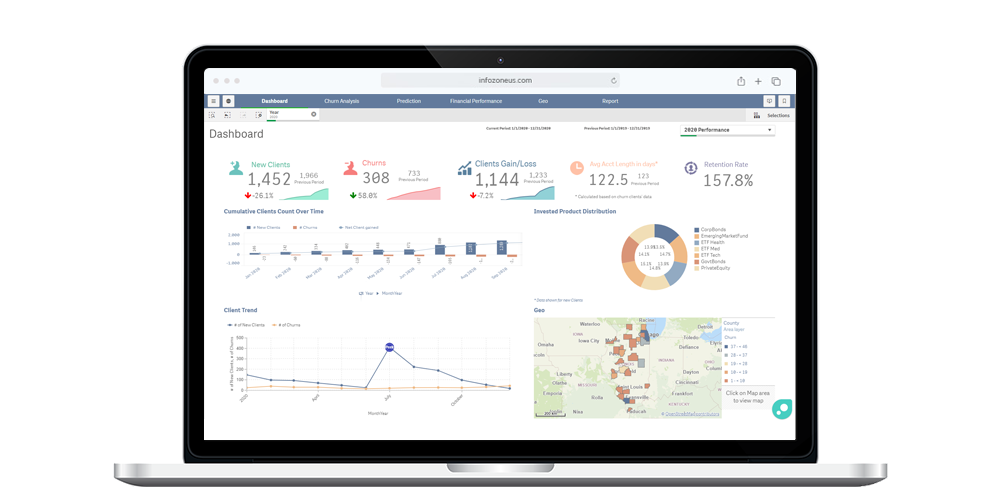 Customer Relationship Management often plays a central key in the success of an organization. While most companies have abundant data about their customers, many struggles with using their own data to answer key questions and gain more insights into their client behaviors and their attitudes towards products and services. Aware of the needs for organizations to better understand customer behaviors, we built a sample Qlik Sense app utilizing sample client data from a Financial Institution. Our intention is to show how data analytics and visualizations can help an organization understand their clients, make better business decisions, improve customer relationships, and forecast future performance.
In our app, we predict the number of clients gained and lost in the next 12 months using historical data. Users can select the data they would like to include in the model by simply selecting the years from the Filter pane or in the visualization itself. The results are updated within seconds, and users are presented with new predictions that reflected the data selected.






You can learn more about our Customer Management Demo App below. Many of the visualizations and KPIs showed here can easily be customized based on your data and your needs.