Pharma Sales Performance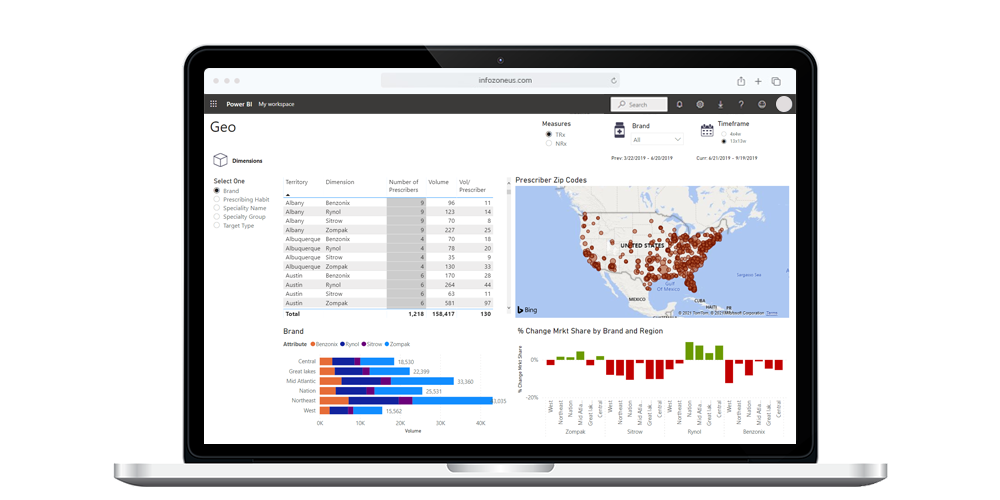 Our Power BI Pharma Template helps users answer questions about their brand performance vs. competitive brands through Rx data. Our template includes industry standard metrics and powerful visualizations that can help support analysis and drive performance for various roles such as Regional Directors, Field Reps, Brand Managers and Home Offices. We combine our expertise in BI, Pharma, and Design to deliver a well-developed report packed with information from a high-level view to in-depth analysis.
The ready-to-go Power BI template is easily deployed with all the setup for measures, timeframes, and brands are configured outside of the report. Users can download Power BI Desktop for free here and simply input their own data into our template to get a sophisticated and insightful report ready in minutes. We help organizations skip the most time-consuming part of any BI project to start diving into analysis and effective decision-making.
If you'd like to find out how the template would work with your data and BI tool, please contact us for more information.