Pharma Sales Performance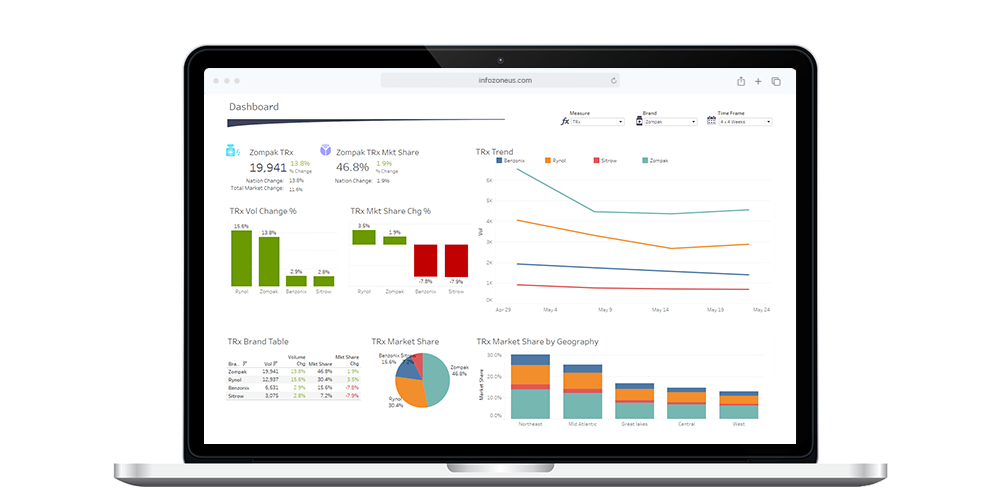 Whether you are currently using Tableau, Power BI or any other BI tools, this template may come handy to you as a kick-starter for your Pharma analysis. This Plug-N-Play template supports analysis that allows various personas such as Regional Directors, Field Reps, Brand Managers and Home Offices to analyze Rx data for brand performance among competitive brands, or to learn HCP Prescribing behaviors. Users will have a quick view of market change from a high-level down to actionable items.
The setup for measures, timeframes, your brands and alignment hierarchies are configured outside of the app, and you can easily customize them to fit to your needs. It features the most common KPI's pharmaceutical companies would be interested in across multiple dimensions. Our Plug-N-Play app only requires users to feed their own data into our template before usage, and in return is a fully functioning self-contained app to track pharmaceutical business performance across a variety of dimensions!
If you'd like to find out how the template would work with your data and BI tool, please contact us for more information.